In a world where using a mask is an obligation, a group of children discover the secret that hides under the mask of the most sealed companion of the class, nothing will be the same thing after this.
Under the mask is a story that approaches one of the most important themes of our modern society, which has existed for thousands of years: violence.
Under the mask is an animated short film shot in mixed techniques, live-action sets with 3d character animation. This mix is intentional for the storytelling as it tells us that it is a familiar story for a child audience, but it happens in a real scenario; it can be seen, touched, and lived every day.
Autism signs by marcondes in the second scene and "invention of together" by tinder in the third one; are examples of mixed media visual development.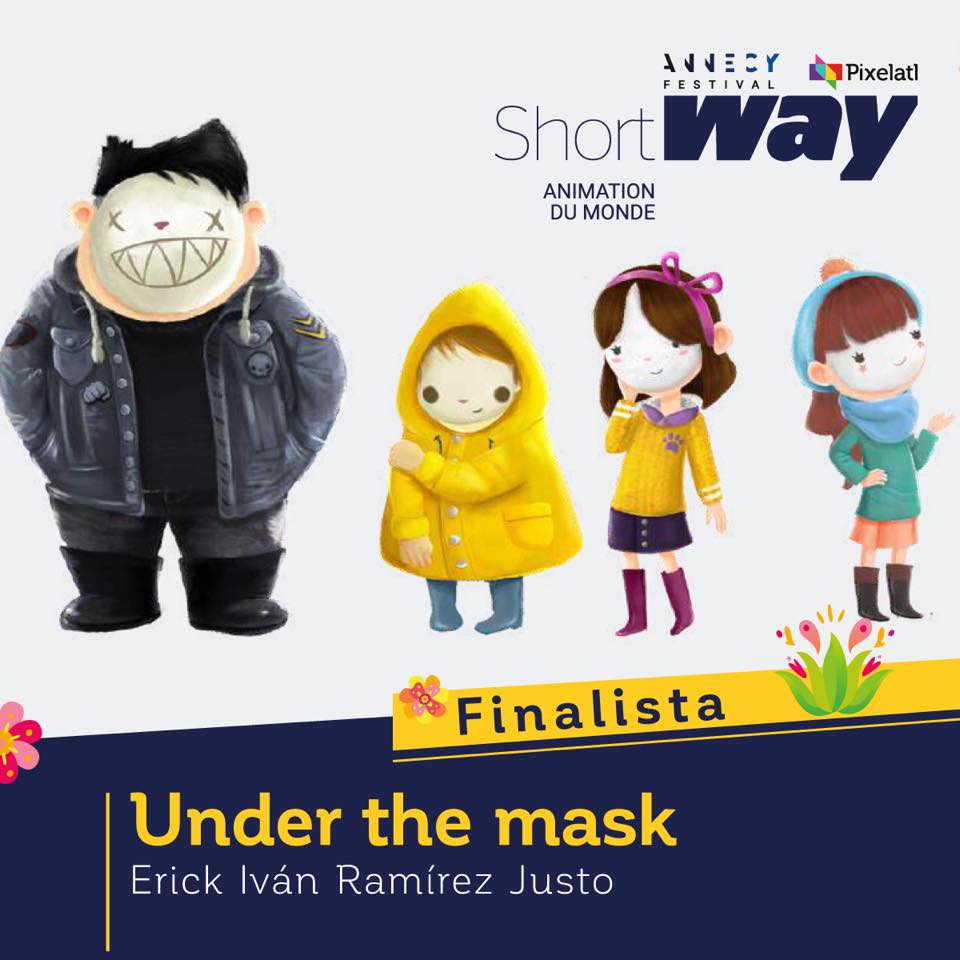 "Under the Mask" was a finalist in the SHORT WAY call of the Annecy in collaboration with Pixelatl festival in its 2020 edition.

"Under the Mask" is in the pre-production stage since this animation medium requires a more significant investment. It will remain on hold until the ideal budget is found; however, to this day, its visual development continues to be explored.